Why Company Letterhead Design is Important?
Whether you are a start-up business trying to find a better use of your skills into the industry? Or you may be thinking about improving your brand? When a customer receives a letter from a business, one of the first things that they see is their letterhead. A well-designed letterhead gives an impression of professionalism and, to some extent, brand reputation. Therefore, a letterhead must look professional, otherwise customer might assume the business is less competent.
To design business letterhead, you should find a professional graphic designer. Additionally, you may need to see letterhead examples to decide a good design. After that, you must find a printing company to print it on a special paper. Especially, ensure that your company letterhead is unique that it deserves. For a reputed business, it should not be easy to create a fake letterhead.
What we do
We offer an absolute Trustable way of communication to the world.
Our clients need to focus on their core competencies. We ensure your brand is remembered for only verified information at home and far away in distant corner of the world. Above all, we care for your Brand Reputation to the highest standard.
How VerifiableLetter can help with Business Letterhead?
VerifiableLetter helps businesses with an easy solution to the above time-consuming and tedious process.
Begin with building a reputable brand, spend way less time on letterhead designs. Hence, spend more time on your core competencies, and focus more important tasks building a great business.
With few easy steps, you can get going faster and make the letterhead management way easier. Begin with signing up for an account. Verify that you own the business or are authorized to manage the business letterhead.  Once verified, you select from many Letterhead designs templates. Start writing your first letter, send by email or print it on your office printer. Besides, your business will be future-proof.
Surely, we recommend you select a special paper to print Letterhead, but it's not necessary. Begin with your verified account today!
Step 1.
Address Verification
For a Reputable Brand, it is critical to have a verified business address. It helps to build trust with your customers.
Step 2.
Domain Verification
For small to medium business with website, it is highly recommended to have a working website and domain verification.
Step 3.
Business Verification
For a Trusted Brand, it is important to have the business registration verified to Build and Preserve Trust.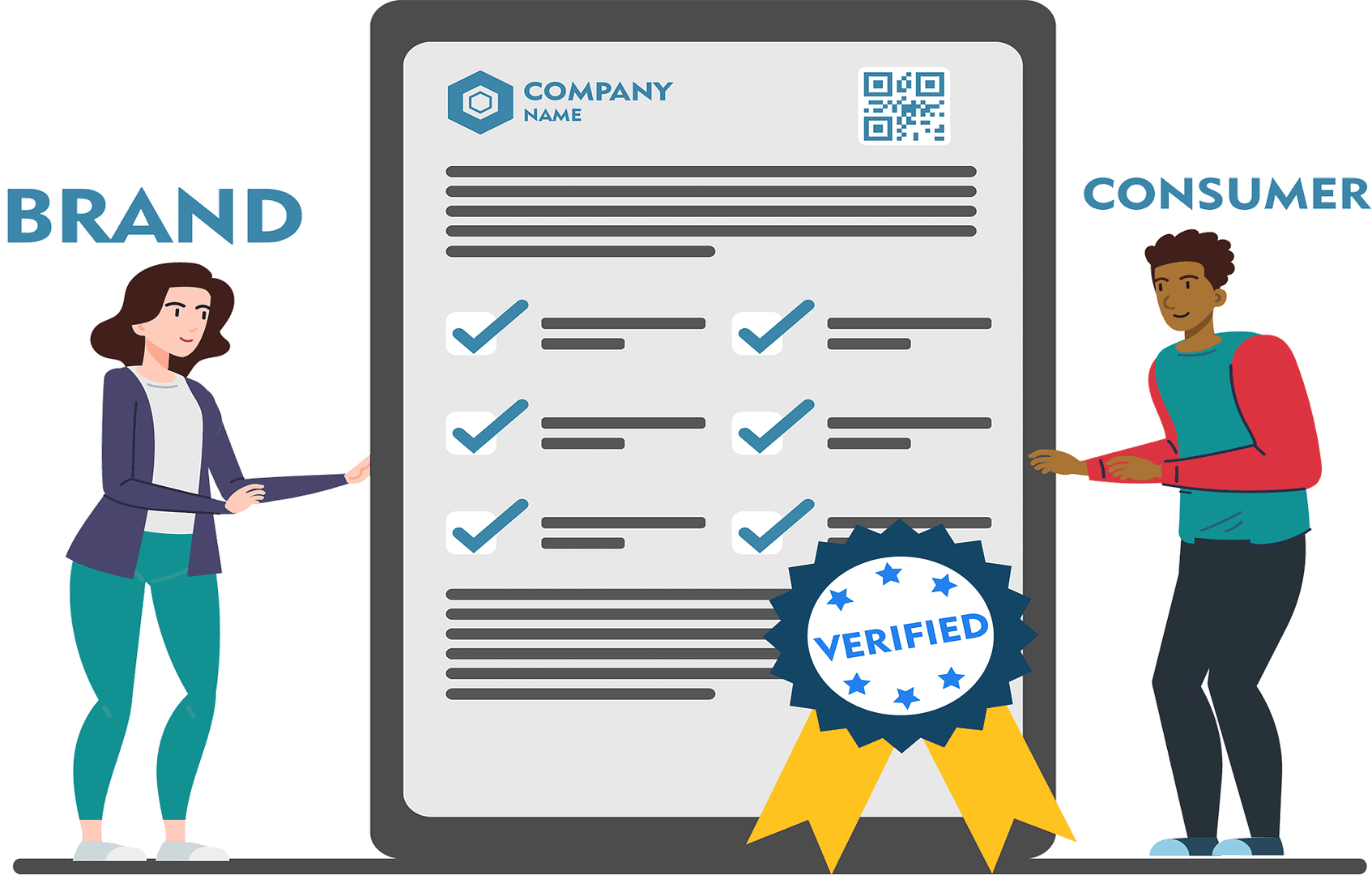 VerifiableLetter
is a unique solution that
fills a critical gap in the market.
Using Brand name in cheating or misguiding people is rampant on the internet and offline world. With a verified brand by VerifiableLetter, fraudster can no longer misuse your business name.
When Brand reputation is paramount, you need VerifiableLetter to help your business. It takes years to build it, moments to ruin it. Preserve and Increase your customer Trust.
In the social media dominated world, it's so common to have a Brand name misused to spread rumors about it's product or services. VerifiableLetter offers an easy way to Distinguish Truth and Fake News.
Let's Talk
Got a question?
We're a team of creatives who are excited to help companies create trusted identity.